Kangvape K5 Vape Pen Kit is an Easy Carry Vape-Pen Kit
Many youth like to travel on their vacation, do you still worry the vape kit carry's question? Now, I want to introduce a vape kit to slove your problem, we will look at it today.
K5 Vape Pen Kit is a vape pen kit with. Comes with compact and portable size, K5 Vape Pen Kit is convenient to carry it anywhere you go. During your vacation, you needn't worry the battery level, because it is compatible with LED indicator, which shows the battery status clearly. Powered by 350mAh built-in battery, K5 Vape Pen Kit can fire up to 16W max output, so we can enjoy the same vaping experience as the big power.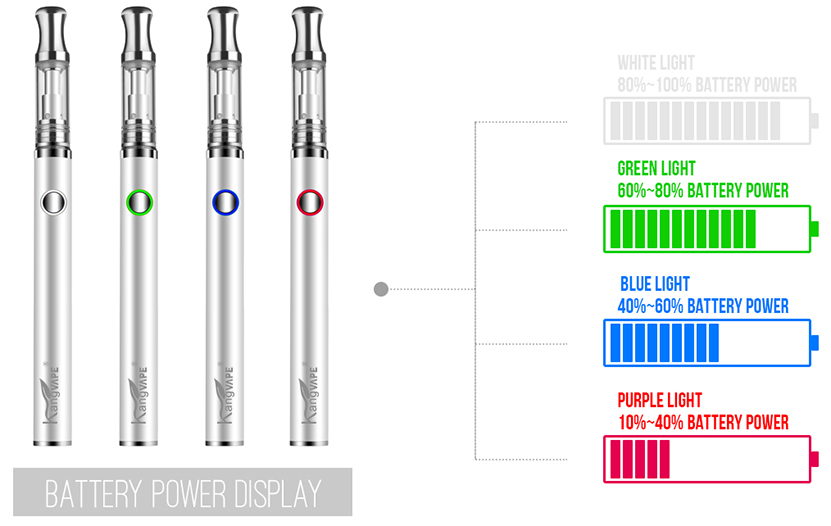 K5 Vape Pen Kit adopts one-button design for easy operation, it is suitable with beginner. It is available in three possible colors.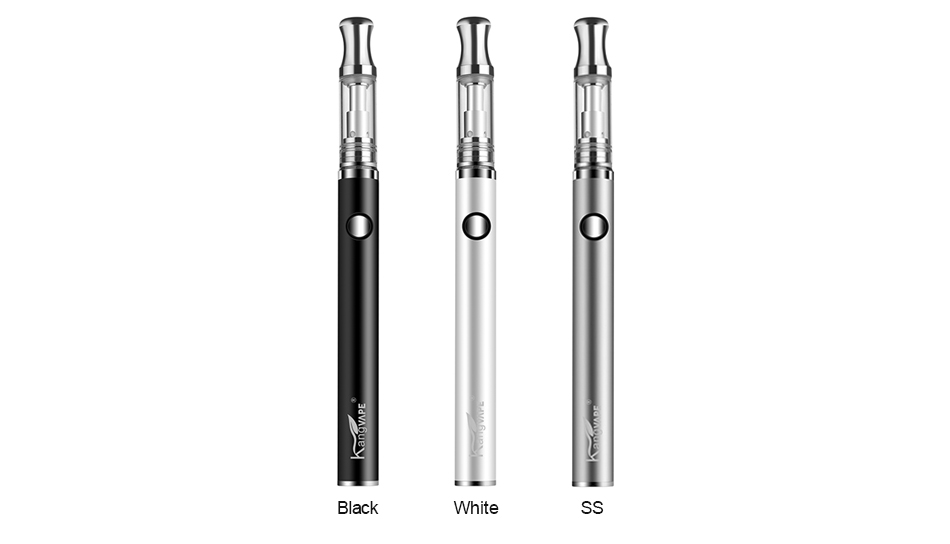 K5 Vape Pen Kit Parameters:
Size: 11.2mm*83mm
Brand: Kangvape
Thread: 510
Material:
Zinc Alloy
Function:
Preheat & adjustable voltage
Power Range: 1W-16W
Battery Capacity: 350mAh
Working Voltage: 3.4V-3.7V-4.0V
Atomizer Capacity:
0.5ml
Atomizer Resistance: 1.0ohm-3.0ohm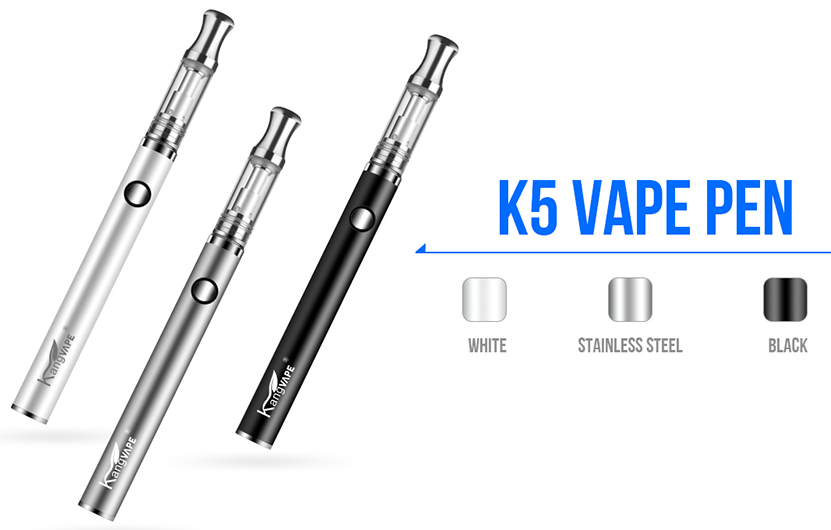 If you like it too, you can buy it now at sourcemore online shop. For more discounts, please visit sourcemore.com.